Request our Webinar Recording
The importance of in vivo isotype control selection in antibody-based studies
Dr. Beata Boczkowska presents an informative webinar focusing on best practices for the use of isotype controls for in vivo studies.

Isotype control antibodies are essential negative controls for in vivo studies and can play a key role in immunoassays. Researchers with a suitable negative control will accurately discriminate between an antibody binding in an antigen-dependent specific manner from non-antigen dependent mAb binding due to Fc receptors (FcR) or other proteins. This webinar will help establish best practices for in vivo experimental design.
| | |
| --- | --- |
| In vivo isotype control antibody characteristics | |
| Clonality | Monoclonal |
| Endotoxin Level | <1 EU/mg as determined by the LAL method |
| Purity (SDS) Page | >95% by SDS Page and SEC-HPLC* |
| | *(>95% by SDS Page, >90% by SEC-HPLC for Product Code C0005) |
| Concentration | >4 mg/ml |
| Buffer | Aseptically packaged in PBS (40mM KH2PO4, 150mM NaCl, pH 7.4) with no carrier protein or preservatives added. |
Please contact us for help to set up your unique experiments or to find an isotype control to use with your experiment.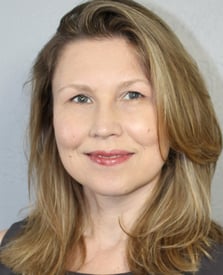 Dr. Beata Boczkowska, MBL International
The importance of in vivo isotype control selection in antibody-based studies